Simple configuration of most common files
IGC.ToolKit (Lite) is a tool featured with all necessary editors allowing to have a control over most common files on client side of your sevrer.
The ToolKit (Lite) is a part of IGC Server Suite, what means you get it free along with any of our server packages, or maybe you are interested in extended version of ToolKit?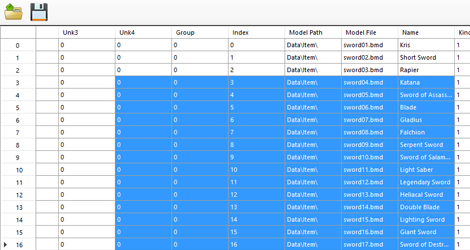 Content Control
One of 'must be' need of every server administrator is ability to have a control over content shipped to the players.

Toolkit offers editors that bring it all for most common files giving a total freedom and easiness of managing the end-user content. Encoding configuration for open and save of BMD files is also available.
Friendly Editors
Important aspect of every editor is its intelligibility. Selection of unique editors with user-friendly interface is important part of ToolKit editors.

Editing files was never such easy ever before for numerous of files, editing items glow with graphical color picker is now piece of cake.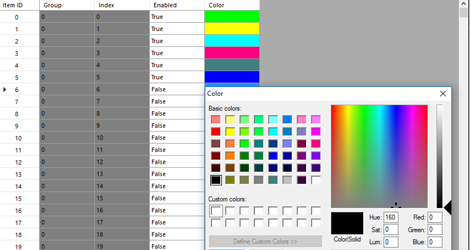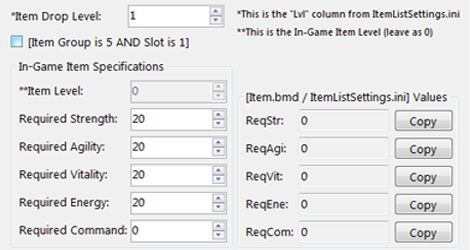 Requirements Calculator
Configuration of items requirements is not a head ache anymore. The easy and powerful tool allows you to calculate values to set in item configuration file for specified in-game player statistics requirements. Simply enter values you expect and the tool will tell you what values to configure your files with.
News Manager
News Manager is one of systems allowing to keep players informed an automated. It sends pre-defined information as global server notification on an interval basis.

Another handy editor coming as a part of the ToolKit. Manage your server news quickly and keep a track of them with nice sided-list.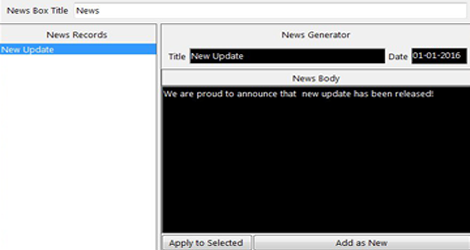 ---
IGC.ToolKit (Lite) features in full
Let's see what IGC.ToolKit (Lite) is capable of...
BMD Files
Item.bmd


ItemSetType.bmd
ItemTRSData.bmd
MoveReq.bmd
NPCName.bmd
ServerList.bmd
SocketItem.bmd
Special Files
ServerInfo.bmd


Glow.bmd


Monster.bmd
Online Editor (Magic Hand)
Side Features
BMD File Encoding Setting
CRC Calculator
Stats Calculator
News Manager